WORLD RABIES DAY—28 SEPTEMBER
World Rabies Day takes place each year on 28 September, the anniversary of the death of Louis Pasteur who, with the collaboration of his colleagues, developed the first efficacious rabies vaccine. The day is an opportunity to unite as a community—helping individuals, civil society and governments to connect and share their work.

Started in 2007, World Rabies Day is the first and only global day of action and awareness dedicated to rabies prevention. It is an international awareness campaign coordinated by the Global Alliance for Rabies Control, a non-profit organisation with headquarters in the United States. By 2010, 100 countries observed the day. The initiative strives to improve rabies prevention and control through education, vaccination and awareness. This year's theme focuses on facts about rabies while dispelling myths and misconceptions.
---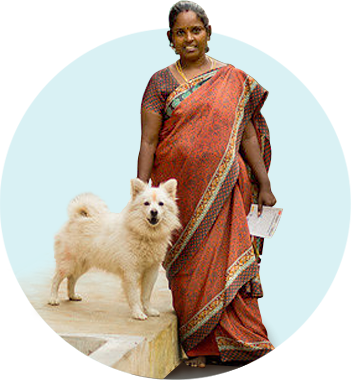 WHY RECOGNISE WORLD RABIES DAY
World Rabies Day is intended as a day to raise awareness about the impact of rabies on people and animals. Additionally, the day is an opportunity to focus on sharing information about how to prevent the disease in at-risk communities. It gives us a chance to reflect on our efforts of the past and remind ourselves that the movement isn't over. Especially now with the 2030 goal of eliminating rabies less than 10 years away, awareness of this cause and continued efforts are so important.

WANT TO HELP SPREAD THE WORD?